Bunbury Occupational Therapy
Bunbury Occupational Therapy
| | |
| --- | --- |
| Posted on 20 April, 2020 at 22:10 | |
My name is Deb and I am a mum to many, a few through the foster care system. Soon after two of our daughters joined our family 11 years ago, we were aware that we needed more outside space as they were very active.
I had always wanted to live in the country and so after convincing the hubby we moved to Donnybrook 8 years ago. We are very blessed to live on 5 acres and through working at Grace Christian School in the Kindy a few years ago and raising a few more little people, I heard about Nature Play. I must say initially I was cynical, thinking "Surely children don't need to be shown how to play in nature?" Being a child born in South Africa in the 70s we played outside EVERY DAY as that was the only option.
These days many children are so overcommited to extramural activities, or obsessed by technology of some type that little or no time is spent just playing outside. Also, the suburban block sizes have reduced to where there is little nature to speak of in our backyards.
Nature Play is, at its most basic, playing in or with nature. The benefits of nature play are many. Children's physical health benefits from the outdoor play by strengthening the immune system and the body and it also develops children's emotional health, lowering their stress levels.
Their social skills are developed whilst playing with others and solving problems, and it has been shown that children's thinking and creativity is vastly improved. Risk taking is an imperitive part of being able to assess danger growing up. In this era where everyone gets a sticker, we need to show our children how to plan, attempt things, at times to fail but to get up and try again.
The benefits should be obvious; we all need to take time out of our busy day to "stop and smell the roses", literally. We live such fast paced lives that even our children need to be reminded to slow down and focus on the amazing world around us. Children have an innate sense of wonder, and we need to help them to rediscover their world and appreciate the amazing marvels around them.
It does not have to be contrived or even very planned, it can be something as simple as a nature walk. When I fetch my second youngest from Kindy we walk across the school to pick up her big sisters and on the way collect "treasures". These treasures may be a feather, a pine cone or a flower, but they lead to conversations and awe at the amazing world around us.
I recently purchased a beautiful book of nature play activities called "Your Wild Imagination" by Brooke Davis, and one of the ideas is to make a masking tape bracelet onto which you stick the treasures you find as you walk, or collect them and glue them onto a cardboard bracelet when you get home. Maybe through helping our children to rediscover nature we can also remind ourselves of what good medicine nature is for us as well.
Check out www.natureplaywa.org.au for more ideas and get out amongst it.
-Beautifully written by our guest and friend, Deb Woods. Deb is wife to Andrew, mum of 9, a foster carer and an early childhood teacher.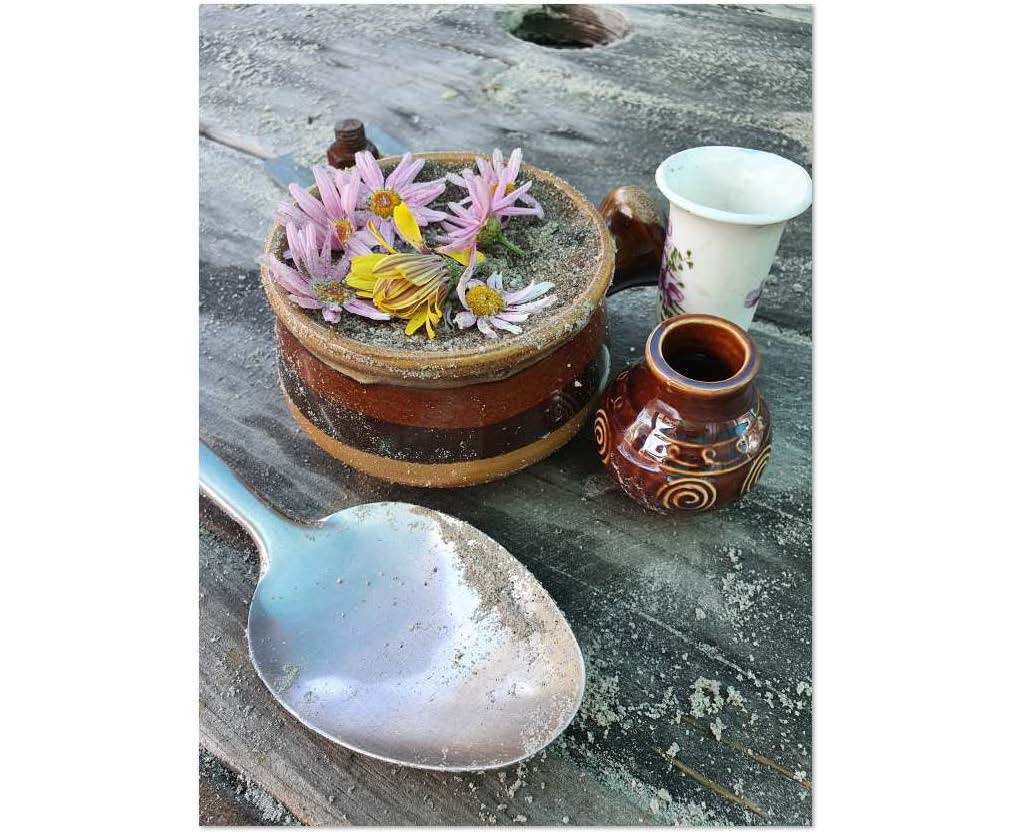 References:

Davis, Brooke, (2019) "Your Wild Imagination" South Australia, Your Wild Books




Articles:

Wenzel, Carolin, "Ten benefits of playing in nature", everyonebenefits.org.au [online] Australia (2018)

Anon, "From City to Nature - the importance of nature play for children", www.guardian.edu.au [online] Melbourne, VIC (23 May 2017)

Keller, "Benefits of Connecting Children with Nature", https:/naturalearning.org North Carolina State University, College of Design, (2012)




Categories: None

0

/